gathered from Halifax mediacoop and various online sources, pictures from Halifax mediacoop
In New Brunswick, a camp has been set up along Hwy 126 by Elsipogtog Mi'kmaq and supporters and various actions have been taking place in the last weeks, like demos, blockades and seizing SWN Resources Canada vehicles to protect the land – unceded Indigenous land – from seismic testing for shale gas deposits.

Opposition to seismic testing for shale gas escalated since early June, and has been facing threats and attacks from SWN employees and the RCMP. 33 arrests have been made. 24 of those have been from two blockades, the last one of those being on June 21 "National Aboriginal Day" as 12 people were arrested.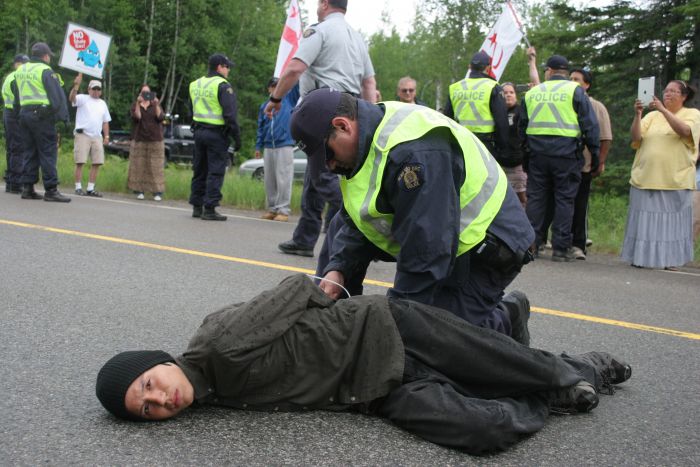 SWN salutes you
The same day, RCMP intervened at a festive gathering of about 100 people in Elsipogtog and were greeted with bottles, a cop was injured and a cruiser vandalized. On June 23rd a SWN driller was torched.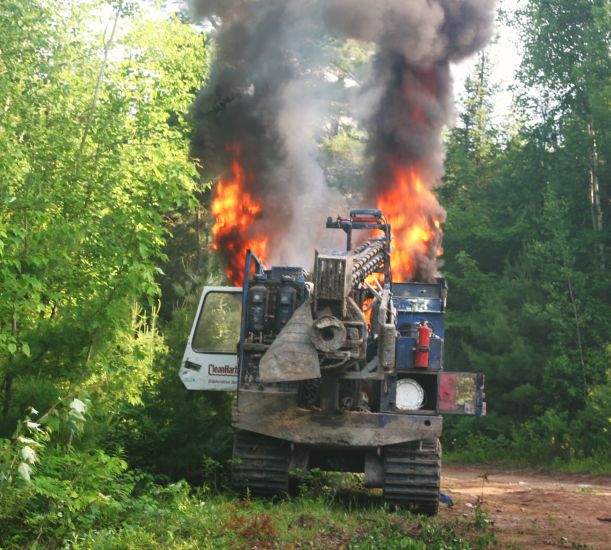 As of writing, blockades and actions continue amidst police repression.
Solidarity with the struggle in Signigtog!
related articles / articles relatifs / artículos relacionados: