gathered from various sources
Early this morning, October 17, dozens of heavily armed RCMP officers some in camouflage army fatigues (tactical units), with dogs and assault rifles drawn, moved in to raid the anti-fracking blockade, held mostly by Mi'kmaq Warriors and Acadian settlers from the region, that was keeping Houston-based SWNs' equipment from moving since September 30.

Early on arrests were made, supporters gathered at the site and tried to break police lines. Police used pepper spray, fired rubber bullets and a gun shot was heard from the surrounding forest. Molotov cocktails and rocks were hurled at cops and 6 police cruisers were destroyed. Reports mention of more than 40 arrests.
Spontaneous solidarity demos and blockades have been spreading in cities and indigenous communities across the land were the Canadian state imposes its domination. Here in Montreal some 200 people gathered and "illegally" marched downtown. Other demos were held in Mny cities like Edmonton, Winnipeg, Ottawa, and blockades happening in Caledonia and one still ongoing in Listuguj.
We invite all to express their solidarity in whichever way they seem fit.
more info as it comes…
some pictures from today (mostly from from Stimulator @Halifax Mediacoop)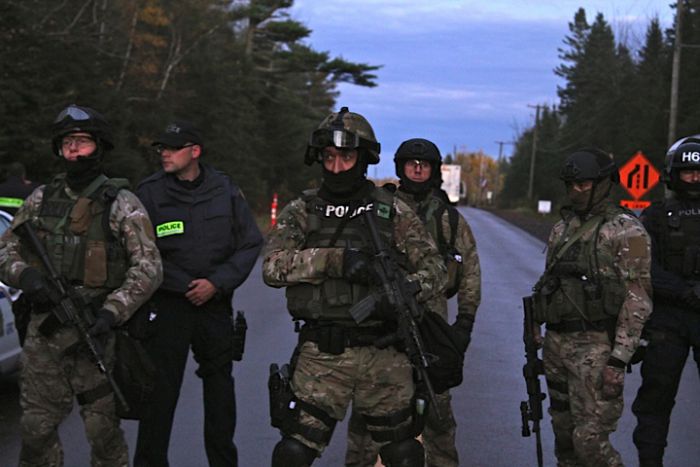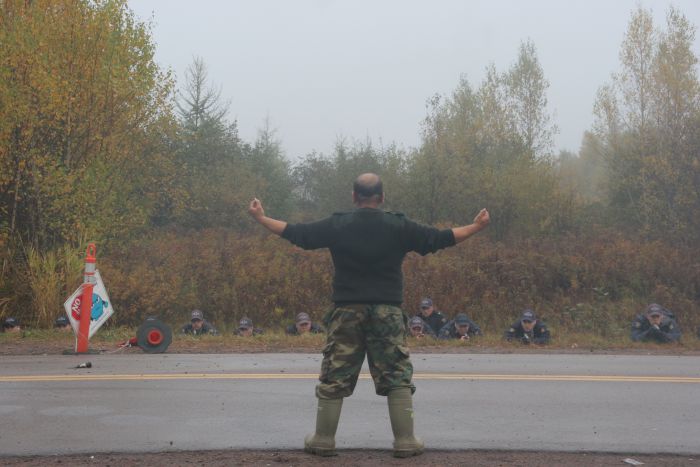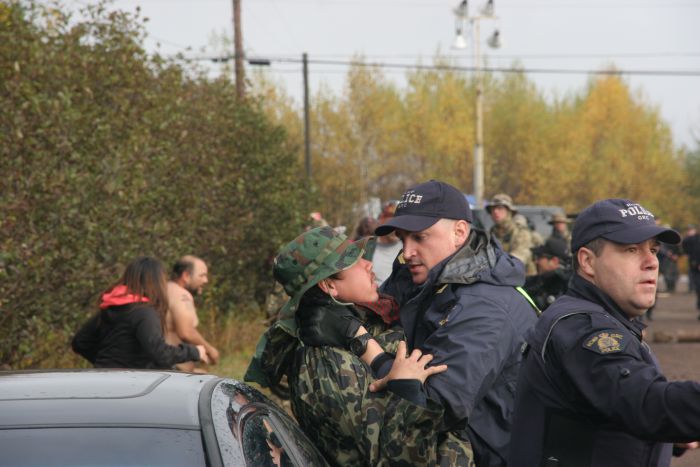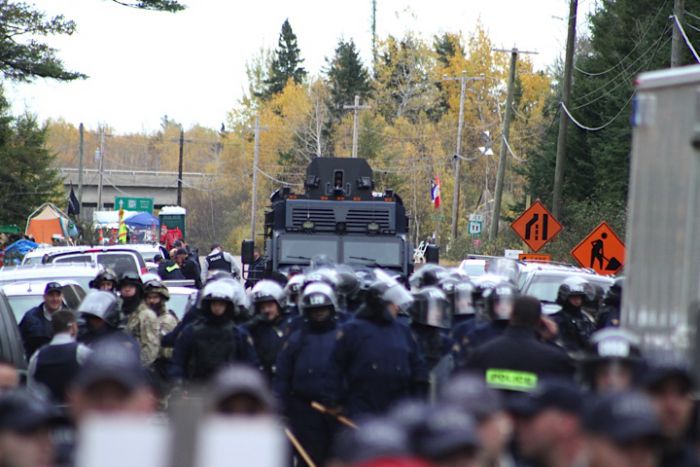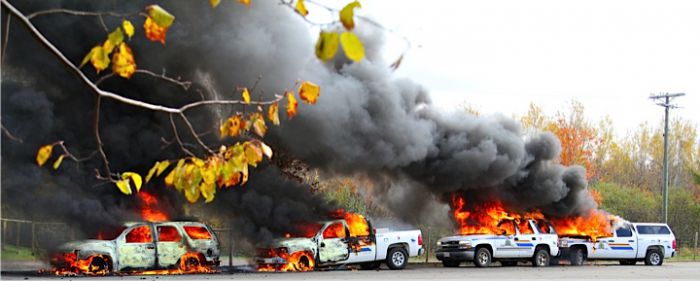 the demo in Montreal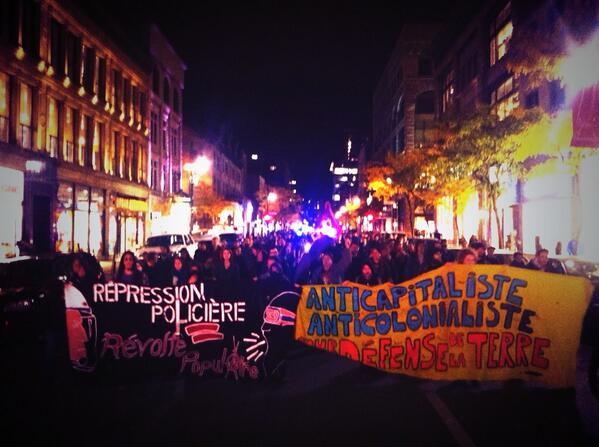 see also a short video on the anti-fracking blockade, and another on the raid, by subMedia
related articles / articles relatifs / artículos relacionados: