November 14 – Today, a few kilometers north of Elsipogtog on unceded Mi'kmaq land, a crowd of about a hundred people blocked Highway 11 to prevent SWN trucks to continue with its seismic tests for future fracking.

Again, the RCMP came to lend SWN a hand by trying to intervene, standing in front of the crowd and around the trucks. In recent days SWN and the RCMP has threatened the community of repression such as on October 17.
SWN trucks finally turned around and left.
Lorraine Clair, a person already known to be mobilized against fracking in the region, was arrested and charged with mischief, of assault on a police officer and resisting arrest.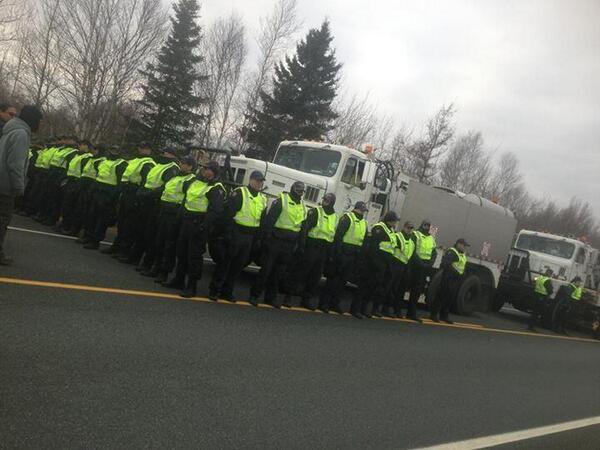 related articles / articles relatifs / artículos relacionados: